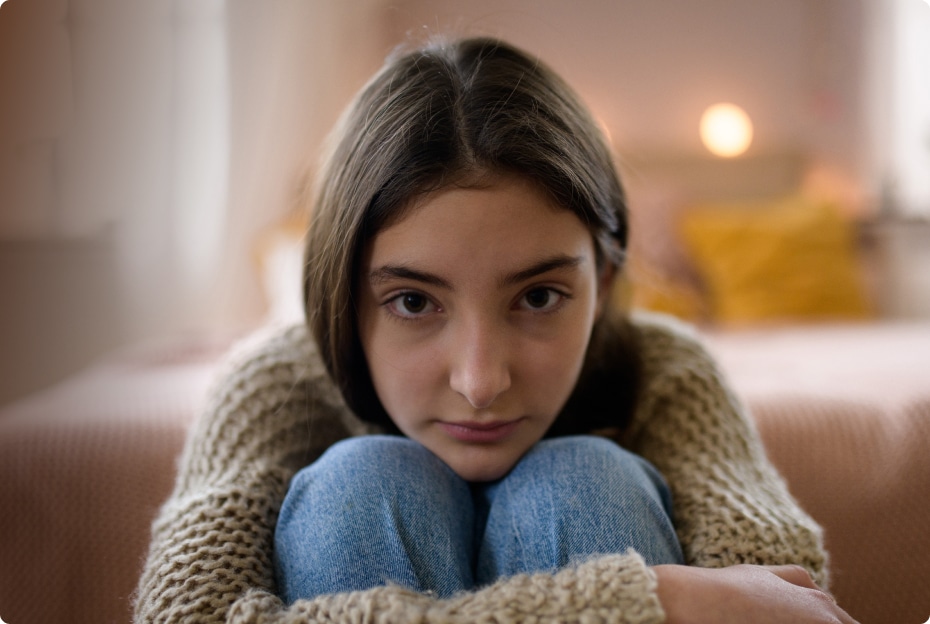 By Elizabeth Weiss
Boys and girls generally begin puberty at different ages, with girls starting earlier. And even outside of gender differences, some boys and girls start puberty as early as late elementary school, while others don't start until high school.
And ADHD can complicate puberty no matter when this crucial developmental stage kicks off. It can make an already angsty existence even more difficult for pre-teens and teens who just want to fit in but struggle with the side effects of ADHD.
Emotional Effects of ADHD on Puberty
Some parents might say one benefit of having a child with ADHD and ADHD symptoms is it prepares them for the hurricane of puberty. Others consider ADHD a major complication in an already challenging time of life.
Either way: "Puberty is a time of heightened emotional sensitivity for all adolescents," says Dr. Ryan Mather, a child psychiatrist and ADHD specialist at Integrative Psych in New York City.
Anyone who's ever lived with a teen knows their mood can be a little extra — whether they're angry, happy, jealous or worried. But for teenagers with ADHD, "managing emotions can be more challenging due to impulsivity and difficulty with emotional regulation," says Mather.
The fluctuation in hormones can exacerbate ADHD symptoms as well, and lead to greater frustration, irritation and overall excessive emotional reactions. Parents expect strong mood swings from their teens, but they may not be prepared for what the combination of ADHD and adolescence produces.
"The puberty (that) society warns about was notably more intense for my child," says Michael E. Mastin, a chef and author based in San Gabriel, Calif., and the father of a teenager who was diagnosed with ADHD in early childhood.
Mental Health Considerations During Puberty
If you're a parent of a child with ADHD, you've undoubtedly thought a lot about the inner workings of your child's mind. During puberty, your teen's mental health demands consideration times two.
"Adolescents with ADHD may be at a higher risk of anxiety and depression during puberty," says Mather. "Early identification and appropriate intervention are key to addressing these challenges effectively."
Here are some things to keep in mind:
• Puberty may be the first time a child feels anxious or depressed.
• The signs of anxiety and depression can overlap with symptoms of ADHD, which means misdiagnosis is common.
• Some teens aren't diagnosed with ADHD until they reach puberty, when mental and physical developmental changes are heightened.
• Puberty is difficult for everyone, but complications like ADHD and mental health changes make coping even more challenging.
Life isn't easy for teens who are in their own head all the time. They are questioning everything, worrying about how they look and what others think of them, and trying to figure out who they are. Add ADHD to that and an adolescent existence becomes even more fraught. Supporting your pre-teen or teen as puberty descends is the best thing a parent can do. That might mean focusing on communication, getting proper assessments and diagnoses, or having patience and making tweaks while adjusting to this change.
Juggling the ADHD Brain and Body Throughout Puberty
Pre-teens and teens can be a difficult bunch, but they are also incredibly interesting people who are learning about themselves, the world around them, and what does and doesn't work when it comes to school and friends. ADHD can complicate this already demanding time of life and development.
• Academic adjustments
Middle school is where puberty rages most heavily, and this is a time that coincides with increased academic demands. "ADHD-related difficulties with attention and organization may become more pronounced," says Mather.
Homework, daily or weekly tasks, and remembering books, equipment or dates could be more difficult than ever.
• Social interactions
Peer relationships evolve as we age. Friendships and relationships are especially fraught during puberty, with love and hate hovering near each other on the same wavelength. Teens with ADHD may find socializing even more challenging because of impulsivity or difficulty with social cues, Mather says.
• Physical changes and beyond
As the body makes its biggest changes in puberty, physical transformations are only one piece of the puzzle.
"Adolescents with ADHD may experience difficulties with self-care, time management and maintaining routines," Mather says. This could apply to anything from personal hygiene to bedtime.
Inattention, hyperactivity and impulsivity are all typical signs of ADHD. They're unlikely to disappear during puberty.
"From my experience, puberty significantly intensified my son's ADHD symptoms," says Amy Smith, the mother of a child with ADHD. "It wasn't just the regular hormonal fluctuations but an amplified struggle to focus increased impulsiveness and greater emotional outbursts."
Smith considers consistent routines essential but emphasizes that they might require adjustments.
Coping with the Duo of Puberty and ADHD
How to manage ADHD and puberty? Mather highlights the importance of providing emotional support and teaching coping strategies to navigate the changes that occur during puberty. Here are some possible ways to get out ahead of the storm:
• Seek out a therapist or support group
If your teen doesn't already have someone to talk to, one-on-one therapy or a peer-populated gathering could deliver some normalcy at a difficult time.
"Our ADHD treatment plan evolved to incorporate more behavioral therapies alongside medication adjustments," Mastin says.
• Get educational support
Tutors or an organizational coach can help implement tips and techniques for staying on track and focused when the brain is working hard to do everything but.
• Implement visual cues
"Photos of my son completing tasks and alarms on his smartphone to remind him of transitions made a significant difference," Smith says of his family's morning routine. "It catered to his increased dependency on visual and auditory stimuli during those years." This was when a simple checklist was no longer enough to keep his son on track, Smith says.
Everyone Is Different
The National Institute of Mental Health says hormonal changes during puberty can worsen ADHD symptoms. But there are also people who see a stabilization or improvement in their child's ADHD symptoms. And still other parents believe the changes that occur during puberty actually mask or offset ADHD symptoms.
Smith says puberty did not offset ADHD symptoms for his child.
"The daily routines, structures and interventions for managing ADHD seemed less effective during those teenage years, " she says. "The core routine remained consistent, but the approach to maintaining it became more dynamic and adaptive, considering his evolving needs."
When the methods you've always used to help your child live a happy, successful life with ADHD are no longer working, it makes sense to tweak your system, experts say. And, while puberty might seem it will last forever, it is temporary. Ultimately, every child's journey is unique, whether they have ADHD or not and whether they're in the beginning, middle or end of puberty. Adaptation is key to coping at all ages and stages of a child's development.